Strengthen my Love and Relationships
Are you:
Looking to deepen the love and  relationships commitment?
Preparing to take your relationship to the next level of commitment, or make sure you are making the right decision?
An older couple looking to find each other again?
You have come to the right place.
Shift the Energy of Your Love and Relationships to a Better Place
We are not in any kind of serious distress, but we'd like to connect better.
Our wedding is coming up and we are both a little freaked out!  We would like to establish a strong foundation in our relationship, and make sure we are making the right move!
You're not about to kill each other, but at the same time you know things could be better.
You aren't making your love and relationships the priority it should be in your life and would like to change that.
You're an older couple interested in deepening your relationship and renewing that spark.
You're a newer couple ready to take your relationship to the next level.
Couples counseling and couples retreats are surefire ways to enrich your relationship.  Couples counseling and retreats can help you understand yourself, understand your partner, and be understood by your partner in much deeper ways.
You don't have to be in serious distress to benefit from couples counseling, and by merely attending counseling or retreats does not mean that your relationship is destined for failure.  Research has shown that couples often wait too long before seeking help – the majority of couples don't get professional help until after struggling for 6 years.
Now is the time to strengthen the love and relationships and find each other again if you feel like your relationship is not living up to its potential.
We have several options for couples who are not in dire straits but would like to improve things.
Quality For Life Coaching,  utilizes a rather probative yet sensitive technique to bring the problem areas to the forefront and work through them in unity.
If you aren't sure what to do or have questions, contact us to schedule a free 10-15 minute chat about your situation and how we might be able to help.
Your Relationship Coach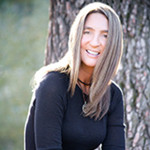 Linzi owns Quality For Life Coaching and has an M.A.; Master's Degree in Counseling Psychology  specializing in Transpersonal Psychology  She also has earned her CRS; Certified Relationship Specialist accreditation  awarded by the American Psychotherapy Association.   Linzi has over 10,000 client-hours helping 1000′s of clients over the past 8 years and has now expanded her relationship counseling practice online so she can reach more people with her unique and effective techniques.
Linzi has been certified in Conflict Resolution and Mediation from the Pepperdine School of Law.
Recent Articles
[catlist name=all numberposts=5]