Individual Relationship Coaching for Female Entrepreneurs
1 on 1
Female entrepreneurs have enough challenges proving themselves daily in what used to be an exclusive men's business club. How does this leadership role in the business world translate and impact your romance? A thorough assessment of those blurring lines between love and commerce can be helpful.
When female entrepreneurs are performing at their peak in the business place they may need some help balancing a personal life that requires more collaboration rather than hierarchical direction. Things can get complicated quickly when you can't change gears to ease into that safe place you want in a love affair.
Sharing your daily experiences from the office and your plans for future investments may meet with unwanted skepticism, so how do you front-load these conversations with boundaries and not seem to be the boss of your love affair? Do you just not talk about business with your lover? Does any business conversation seem to lead to conflict? We can help.
This Relationship Package includes:
Identifying where your business and relationship are at odds
Communication about your business without alienating him
Learning how to make room for both your business and your romance by looking at how they can play together without conflict
Increase your income without bankrupting your love affair
How to know the difference between income and relationship equality
What is included:
1 90 minute discovery and strategy session on  Skype
3 60 minute progress sessions, 1 per week
Cost:  $1,200 USD
If interested, please schedule an appointment with Linzi to determine whether she can help you, and so you can ask any questions about how coaching with her works.  Schedule Now 
Your Relationship Coach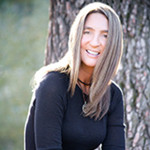 Linzi owns Quality For Life Coaching and has an M.A.; Master's Degree in Counseling Psychology  specializing in Transpersonal Psychology  She also has earned her CRS; Certified Relationship Specialist accreditation  awarded by the American Psychotherapy Association.   Linzi has over 10,000 client-hours helping 1000′s of clients over the past 8 years and has now expanded her relationship counseling practice online so she can reach more people with her unique and effective techniques.
Linzi has been certified in Conflict Resolution and Mediation from the Pepperdine School of Law.
Recent Articles
[catlist name=all numberposts=5]