Linzi Levinson
Relationship Coach
Radio Show Host -
Illuminating Now
ONLINE LIFE COACH & INTIMACY SPECIALIST
It can be so difficult to ask for help, right?
It is my belief that what keeps us from asking for some "coaching", guidance, or just asking someone to truly help us through our vulnerability, is the fear of being judged; maybe it is even the belief that we could never be helped. Let me commit to you a safe space where compassion and non judgement are consistent and guaranteed….in an interactive-relationship counseling where we stimulate thoughts, ideas and feelings. I'm "in it" with you for conversation and guidance…journeying by your side. No matter how impossible it seems to shift the painful, confused state you are in, it is possible. You carry more keys than you realize. Let me help you unlock doors to inner peace, and the freedom to be you.
Here's Your Host
Linzi Levinson
Client Profiles
"Linzi offered me a path to walk that led me to a better place in my marriage, my job and my self esteem"
Gretchen - California
Client Profiles
"I was in tremendous emotional pain. Linzi helped me to with the inner strength to face my boss and to start being recognized for my contributions"
Brandon - Pleasanton
Resources Are Filed Under
Linzi offers guidance as to achieving self-esteem. She is on #1 New York Station WOR710 and streams through IHeartRadio; this interview is with Joan Herrmann!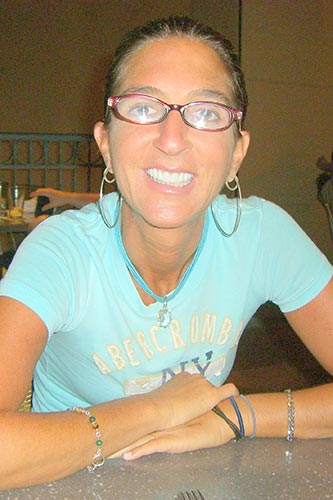 Mental Health Links
The following links are listed to provide you with additional online mental health care information and counseling resources.
Journals & Magazines 
ADHD Report
Anxiety, Stress and Coping
Autism
Childhood
Contemporary Hypnosis
Dementia
Depression and Anxiety
Drug and Alcohol Review
Dyslexia
Early Child Development and Care
Eating Disorders
Educational Assessment
Journal of Gambling Studies
Journal of Happiness Studies
Journal of Mental Health and Aging
Journal of Sex & Marital Therapy
Journal of Sport and Exercise Psychology
Journal of Substance Abuse Treatment
Language and Cognitive Processes
Loss, Grief & Care
Mental Retardation and Developmental Disabilities 
Metaphor and Symbol
Neuropsychological Rehabilitation
Parenting
Personal Relationships
Personality and Individual Differences
Psychiatric Bulletin
Psychology of Men & Masculinity
Psychology Today
Stress and Health
Studies in Gender and Sexuality
Substance Abuse
Trauma, Violence & Abuse
Medications and Health Supplements

 
Drug Interactions, Drugs.com
Drug Interactions, DIRECT
Medical Dictionary
Medications, FDA
Medication, Internet Mental Health
Medications, PDR
Medline, Comparison
Multivitamins
Mental Health Care General Links 
CounsellingResource.com
Internet Mental Health
Let's Talk Facts, APA
Mental Health Counselor Resources, About.com
Mental Help Net
PsychCentral.com
University of Michigan Health Library
Web Sites You Can Trust, Medical Library Association
Personality Disorders 
Mental Help Net – Personality Disorders
Personality Disorders – Focus Adolescent Counselor Services

Suicide Awareness and Hotlines 
SAMHSA's Suicide Prevention
Suicide Awareness Voices of Education
Suicide: Read This First
Additional Mental Health Care & Counseling Resources
Disaster/Trauma
HIV/AIDS
Interpretation of Dreams
Keirsey (Myers-Briggs) Temperament Sorter
Signs of Menopause, Symptoms of Menopause

Note: Not responsible for the content, claims or representations of the listed sites.