Couples Coaching
All Together Now
When you and your loved one are with me, it is a safe place where everyone is equal, respectful and inspired to make progress. Let's all agree where we would like the relationship to be, that's the beginning.
When both of you agree on where you want to be with each other, I will help you to allow it to happen. You will learn how to allow your relationship to become better. It is so much better when you make these agreements and desires known to each other in a sincere and loving way.
Let's get these things done 1st:
Identify how you receive each other, your voice, touch, your state of mind. Do you start with each other well, and often finish poorly?
When are you easiest on each other, and where? When are you easiest with each other, and where? What if you can more easy moments?
Move on to truly understand each other's desires and apprehensions. Learn how to be clear with each other, not short with other in any conversation. Do your words match your feelings?
Explore how the brain may be misunderstanding some things about each other. Appreciate how these understandings are not issues of who may be right or wrong.
Finally, continually keep caring for each other no matter what. Tough decisions may need to be made, so let me help you walk through sensitive and informed methods to make good decisions together. The only thing a relationship cannot survive is resentment, so let's learn how to be better people together.
If you think happy couples spend more time together than unhappy couples, this is some time worth spending together. One of the most important things you will both learn is that loving conversations can happen no matter how much stress you feel, they are the medicine for reducing it.
Forgiveness is key, yet it is important to not rely on it. Many situations that feel so painful can reside in secrets, and most secrets aren't worth keeping. Learn why with me.
In the Couples Coaching Package, we will:
Assess your relationship, getting clear on what's really going on between you, your partner and your business using a scientifically backed theory of love
Determine what needs to happen to improve communication and connection – and start the process of going deeper with each other
Get clear on each of your core needs and desires from the relationship, and determine whether it's possible for them to be fulfilled, and if so, how
Get into reality about the unique stressors that entrepreneurship has on your relationship and learn how to overcome them before your relationship becomes a victim of your business
Finally have a frank & open discussion about money and wealth consciousness in a way that doesn't spiral into a fruitless argument so that you can create more harmony and resonance around this all too contentious issue
What is included:
90-minute mini-intensive via video with all three of us
60-minute session you and me only
60-minute session your partner and me only
2 weekly follow up 60-minute sessions with all three of us
confidential email support
Cost:  $1050 USD
If interested, please schedule an appointment with Linzi to determine whether she can help you, and so you can ask any questions about how coaching with her works.  Schedule Now 
Your Relationship Coach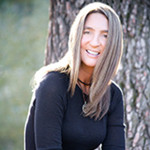 Linzi owns Quality For Life Coaching and has an M.A.; Master's Degree in Counseling Psychology  specializing in Transpersonal Psychology  She also has earned her CRS; Certified Relationship Specialist accreditation  awarded by the American Psychotherapy Association.   Linzi has over 10,000 client-hours helping 1000′s of clients over the past 8 years and has now expanded her relationship counseling practice online so she can reach more people with her unique and effective techniques.
Linzi has been certified in Conflict Resolution and Mediation from the Pepperdine School of Law.
Recent Articles
[catlist name=all numberposts=5]