How to Save My Relationship
Are you:
Are you looking for direction and  how to save my relationship?
On the brink of separation, but desperate to work it out?
Going around and around in circles with the same blood-boiling fights over nothing?
Trying so hard to reach your partner but just can't?
Suffering from the aftermath of an affair?
There is hope for you after all!

Couples counseling or coaching can help
I feel like I have tried everything to connect with my partner, and am desperate to make things work, but I'm feeling more and more hopeless that we won't be able to.  I'm ready to learn how to save my relationship!
You feel like you can't reach your partner anymore and don't know what to do
Your relationship has suffered from a trauma such as infidelity and you would like to be happy together again but not sure if you can
Despite some hopelessness, you both would like to try to make things work
Serious stress either makes things fall apart all together or causes them to reorganize in a stronger, more sophisticated way.  This is also true with your relationship.
By consciously working on how to save my relationship using a method that has been proven to help 7 out of 10 couples completely repair their relationships, and help 9 out of 10 couples improve their relationships, you are making the decision to do what it takes to bring your relationship to the next level – and likely experience it in a way that was even better than before.
Relationship Counseling or Life Coaching takes commitment and hard work, but if you both truly want to make things work and are willing to make the process a priority, there is a great deal of hope for you.
At Quality for Life Coaching, we utilize Emotionally Focused Couples Therapy (EFT), which is a process that has been rigorously studied and proven to work.  It has helped thousands of couples across the globe.
We offer multiple different options for couples trying to figure out how to save my relationship as well as those  in serious distress, see our options below
Lastly, if you aren't sure what to do or have questions, contact us to schedule a free 20 minute chat about your situation and how we might be able to help, which may include scheduling Introductory Evaluation and Feedback Sessions to determine the best path for you.
Your Relationship Coach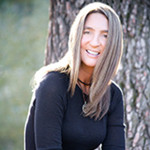 Linzi owns Quality For Life Coaching and has an M.A.; Master's Degree in Counseling Psychology  specializing in Transpersonal Psychology  She also has earned her CRS; Certified Relationship Specialist accreditation  awarded by the American Psychotherapy Association.   Linzi has over 10,000 client-hours helping 1000′s of clients over the past 8 years and has now expanded her relationship counseling practice online so she can reach more people with her unique and effective techniques.
Linzi has been certified in Conflict Resolution and Mediation from the Pepperdine School of Law.
Recent Articles
[catlist name=all numberposts=5]