Help Me Cope: Dealing With Stress!

Are you:
Having difficulties with relationships or family not accepting you?
Suffering from a recent break-up?
Jumping into the same destructive relationships again and again?
Feeling like things just never work out for you?
Suffering from depression or anxiety?
You CAN find help
I am a  highly trained and educated mental health professional who can help.
There has to be another way!
You want help to change destructive patterns or problems that you can't seem to solve on your own.
Friends and family just aren't cutting it for you anymore – you need someone more objective who can really understand you and what you need.
Dealing with Stress has become unbearable.
You are ready to upgrade your life and make yourself a priority.
Congratulations on considering psychotherapy, which involves a weekly conversation between you and a professional who is there just for you.
Relationship counseling works.
Why counseling?
Individual counseling  is an opportunity to take a closer look at yourself in order to feel more satisfied with your life.  Some people come to therapy feeling "stuck" and not knowing why.  Many others seek counseling when they are having specific problems that are impeding their lives, such as panic attacks, a recent loss or break-up, or general transitions.  Others find themselves getting caught in the same kinds of relationships that don't work out, and would like to understand why and change this pattern.
What can counseling help me with?
While my specialty is working with people struggling in relationships, below please find a list of common complaints that people come to my office with and have worked to resolve:
Generalized Anxiety and Social Anxiety
Depression
Panic
Dealing with stress and stress management
Relationship distress
Bereavement and grief
Trauma
Transitions
Addictions & recovery
Coping with illness
Self-esteem & self-confidence
People usually leave therapy with a refreshed view of themselves and the world, with improved coping skills, better self-esteem, and are happier, healthier and more successful as a result.
How to get started?
If you are interested in making yourself a priority and taking the time out each week to look at your life in order to make great improvements and feel better about yourself, please consider scheduling an initial consultation to see if we might be a good match.
Initial consultation
Prior to scheduling any ongoing appointments, we must first schedule an initial consultation for me to determine whether I feel like I might be able to assist you and for you to assess whether you feel I would be a good match for you.  Schedule you appointment here.
Can I speak with you on the phone before setting up an Initial Consultation?
Of course!  And I recommend that you do – please contact us and we will be able to schedule a free 10-15 minute chat to determine what makes the most sense in terms of moving forward.
Your Relationship Coach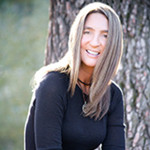 Linzi owns Quality For Life Coaching and has an M.A.; Master's Degree in Counseling Psychology  specializing in Transpersonal Psychology  She also has earned her CRS; Certified Relationship Specialist accreditation  awarded by the American Psychotherapy Association.   Linzi has over 10,000 client-hours helping 1000′s of clients over the past 8 years and has now expanded her relationship counseling practice online so she can reach more people with her unique and effective techniques.
Linzi has been certified in Conflict Resolution and Mediation from the Pepperdine School of Law.
Recent Articles
[catlist name=all numberposts=5]