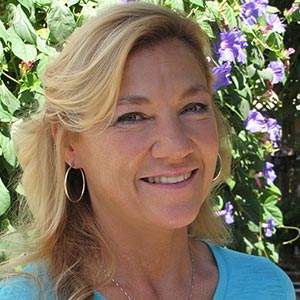 Showtime: May 14 and 21, December 31, 2014 and January 7, 2015
Suzanne Ross
Suzanne Ross has been a wellness professional for over 20 years specializing primarily in fitness and nutrition programming. She opened her first fitness center in Southern California in 1996 and continued expanding her facility until 2008 when she moved to Northern California. For the last six years, Suzanne has been providing wellness services at a premier Bay Area lifestyle center. As an Elite Personal Trainer and Nutrition Coach, Suzanne offers both one-on-one services as well as workshops focused on integrative wellness for the body, mind and soul.
She also conducts workshops at smaller venues that embrace an integrative approach to wellness and to larger corporate groups seeking progressive wellness programming.
Due to the powerful transformations that her students were experiencing, as a result of the workshops, she felt compelled to reach a wider audience with her evolutionary approach to wellness. Suzanne has since become an inspirational author and motivational speaker impacting the lives of many.
She does motivational speaking engagements focused on human potential and is writing a book based on her own personal concept of "Evolutionary Wellness" called "Lighten Up!" "10-days to a more enlightening way of being".