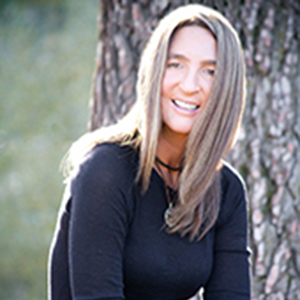 Illuminating Now!
Show Host
Linzi enjoys a successful Relationship Counseling Practice as well as a Comprehensive Life Coaching Practice which she manages in addition to her Radio Show "Illuminating Now! Linzi's Life Secrets." on the #1 worldwide internet-radio network show, Voiceamerica.com. Linzi also broadcasts her own show on BOOST RADIO NETWORK, with another amazing show show about to launch. Linzi has a Master's Degree in Counseling Psychology – specialization in Transpersonal Psychology, she is a CERTIFIED RELATIONSHIP SPECIALIST acknowledged by the American Psychotherapy Association, and certified in Conflict Resolution and Mediation, awarded at Pepperdine School of Law.
She is also certified through the National Institute of Health – Protecting Human Rights through the process of Psychological Research, Testing and Analysis. She has well over 10000 hours dedicated as an MFTI and a Life Coach, and has chosen to focus on only Coaching and built her Private Practice Coaching clientele up through the past 9 years. Linzi holds certifications in Conflict Resolution and Mediation from Pepperdine Law with a Divorce Court Specialization. She is also certified as a Franchise Broker, and Business Consultant, Coach and has spoken on Enneagram Panels for years.
Linzi was awarded Dublin, California's Master Counselor, Coach and Certified Relationship Specialist in 2014. She has passionately accomplished the half way completion mark of a PhD program, while maintaining a 4.0
Linzi is a visionary, and a thought-leader whose ideas have yet to be heard, but someone who can help others change their life overnight. Many of her ideas and visions can be put into practical application immediately, and in some cases this results in individual lives and relationships inspired to reach potential. Relationships, self-esteem, wellness, parenting, divorce, depression, intimacy, sexuality, authenticity and mental health as a whole are all subjects that Linzi offers enlightenment on. She can provide seamless and invigorating solutions, as well as customizable strategies.